Acrylic Painting Starter Bundle
13 + Hours Of Instruction
Are you ready to get started on your journey of learning to paint with acrylics?
In this special starter bundle you get everything you need to get started painting. You will learn the basics and fundamentals of painting with acrylics and have plenty of opportunity to practice what you have learnt.
Included in this bundle are two of our most popular courses, Acrylic Painting Introduction and Acrylic Painting Landscape Techniques. These courses teach you the foundations you need to know to start your painting journey with acrylics. Both of these courses are over 3.5 hours in length. By the time you have finished these two courses you will be well versed in how to paint in acrylics.
Also included are two separate bundles which give you full length projects to practice. The Acrylic Painting Landscape Projects bundle will give you lots of opportunity to further enhance your knowledge of painting the landscape with acrylics. And the Acrylic Painting Seascape Projects bundle gives you three more seascape painting projects. Each of these painting projects in these two bundles are more than an hour in length so that gives you a further 6 hours plus of instruction.
Naturally everything is taught with the Moore Method of Painting in mind showing you how to break your paintings down into three easy steps, using mostly three colours, and just three brushes.
Here is what you get:
The Acrylic Painting Introduction Course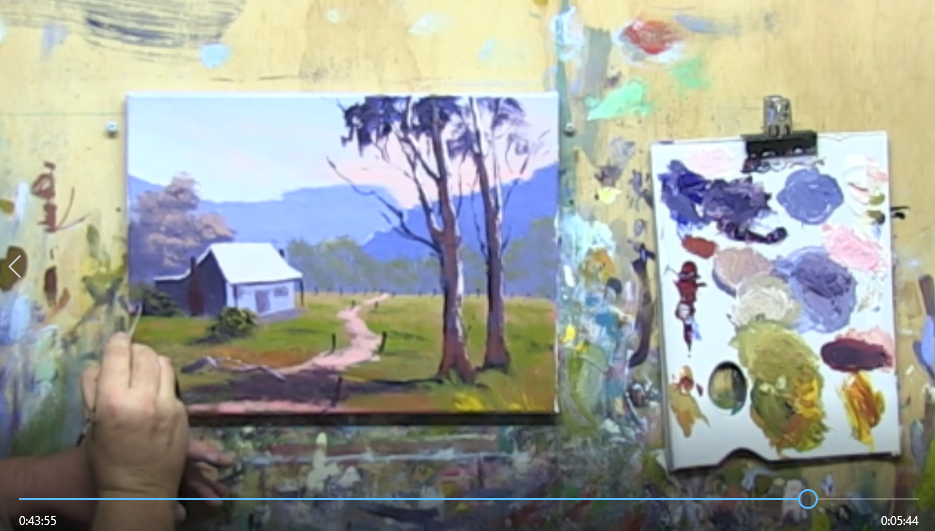 The Acrylic Painting Landscape Techniques Course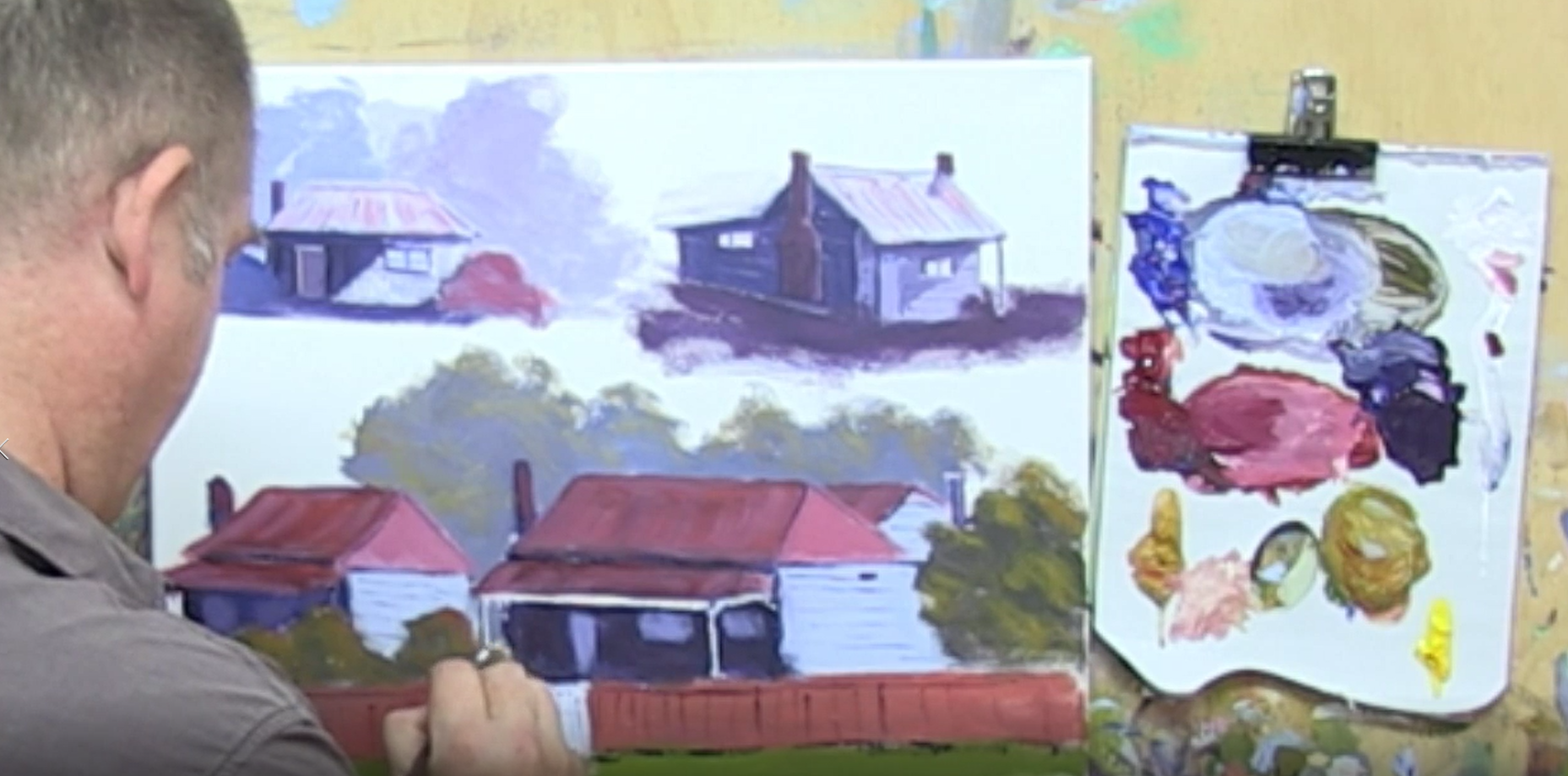 The Acrylic Painting Landscape Projects Bundle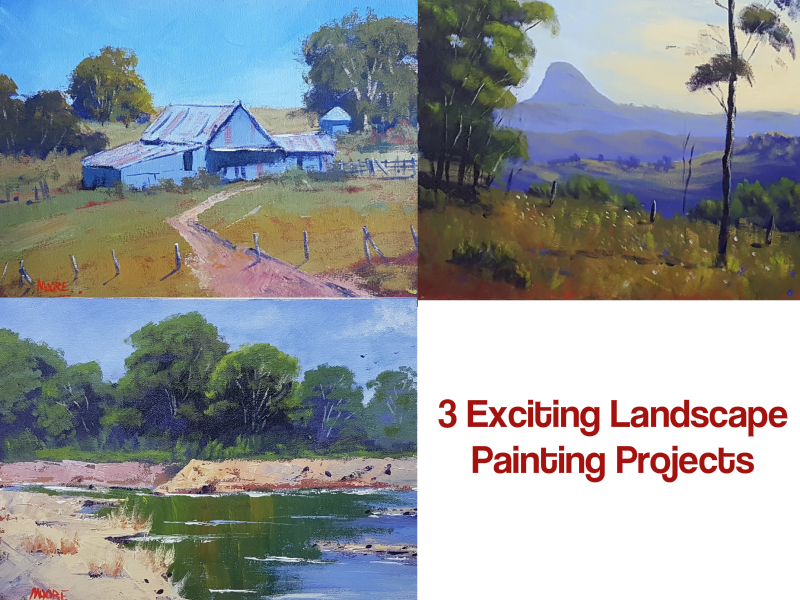 The Acrylic Painting Seascape Projects Bundle